God save the Queen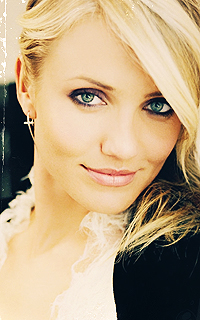 What about me
I arrived in Faithlorn on

:
07/07/2016
I'm currently living in

:
Faithlorn and working in Manchester.
Credit(s)

:
(c) Never Utopia, Tumblr, Neon Demon (signature)

Sujet: Ann Rosenwood - Cameron Diaz - What's new?

Jeu 7 Juil - 15:56
---
---
Rappel du premier message :
Ann Rosenwood
please, discover my briography
Name

Surname

Nickname

Age

Birth date

Birth place

Nationality

Marital Status

Sexuality

Mother's Name

Father's Name

Activity

Rosenwood

Ann Mary

/

37 ans

28 décembre 1978

Londres

Anglaise

Célibataire

Hétéro

Blenchett

Rosenwood

Journaliste, rédactrice en chef
Character
What I like, hate or love
Ann est une jeune femme extrêmement sympathique avec les gens qui l'apprécient, elle n'est pas du genre à faire du mal aux autres par derrière leur dos, par contre par devant c'est une autre histoire. Ses racines font d'elle une femme au fort caractère, c'est-à-dire une femme au sang froid qui ne se laisse pas marcher sur les pieds. Elle est chaleureuse, dévouée, travailleuse, mais aussi colérique et lunatique. Il n'est pas toujours facile de la comprendre quand aux choses qu'elle fait ou écrit car Ann utilise surtout son instinct, qui peut être parfois très original dans ses directives. Dans son travail elle est appliquée et va toujours au bout de ses idées. C'est une très bonne journaliste qui n'a plus grand chose à prouver puisque aujourd'hui elle est rédactrice en chef du journal. Son métier lui prend un peu de temps mais moins que si elle avait été médecin ou infirmière. Elle vient d'arriver dans la petite ville de Faithlorn pour son calme. Elle aime le calme et la tranquilité quand elle ne travaille pas.
Behind the screen
Hey you ! Who are you?
Surname

Nickname

Age

Nationality

Monkey

/

Secret

France
How did you know this forum?
J'ai connu ce forum par Philip qui m'a poussée à m'inscrire. Après plusieurs tentatives ça a marché et me voila.
Your celebrity for your avatar:
Merci d'indiquer ici le nom de la célébrité que tu vas utiliser.
Code:

Cameron Diaz
Anything else?
Je ne suis pas très douée en anglais mais j'espère y arriver. C'est un challenge.
_______________๑۩۞۩๑_______________

--------------------------------
"Chaque personne qu'on s'autorise à aimer, est quelqu'un qu'on prend le risque de perdre" ~ Essaie de garder cette sensation. Parce que si tu la laisses s'en aller... — Skin.