Sujet: Let me see you for the first time [ANN]

Lun 22 Aoû - 18:56
---
---
She's finally here. Kitty can't believe it. It seems to be so crazy. But, it's true, not a dream. She will live in Great Britain. Today, it's the firth day of her new life. She took a fly to london and next, took the train. Now, the blonde girl is in Faithlorn. This little city is so british and Charlotte can't help to stop smiling, admiring the old construction. She's excited, so excited, to meet her owner. During the preparation of her installation , Charlotte and Ann exchange some mail. Since this time, Charlotte hopes the woman is nice as her messages. Her bagages with her, she takes off the train. After a little passage in a bus and a little walk, the blonde girl arrives in front Ann's house.

She feels her stomach knot. Kitty takes a big breath and knocks to the front door. She can't wait anymore to meet the british girl. She can"t wait to see her bedroom, to decorate it. She loves to do that kind of thing.

- Hello, I'm Charlotte, the girl for the bedroom. with her big french accent

She feels so nervous. Charlotte don't want to disappoint her owner.

- I hope I'm not to late.

To tell the truth, Charlotte doesn't have any idea of the actual time.


God save the Queen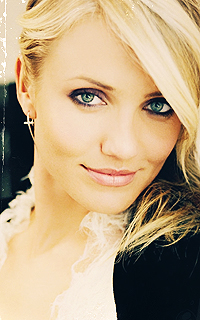 What about me
I arrived in Faithlorn on

:
07/07/2016
I'm currently living in

:
Faithlorn and working in Manchester.
Credit(s)

:
(c) Never Utopia, Tumblr, Neon Demon (signature)

Sujet: Re: Let me see you for the first time [ANN]

Dim 28 Aoû - 23:25
---
---
D-Day. The day I will meet my first stranger at home. I worked all the day. I arrive from Manchester only hours ago. Everything is prepared for the arrival of Charlotte, my new member. I hear the ring of the door. I take a dishcloth and wipe my hands. I put the dishcloth on the back of a chair in the kitchen. I open the door.

-"Good evening and welcome Charlotte, I'm Ann and I will be your host. Come in. "

I return into the house. I take the keys of the room I prepared.

-"I will show you the room where you will live for a while. It's upstairs. "

We climb the stairs and go to the first floor. I open the door and propose her to put her luggage into the room.

-"You can put all your luggage and things here. I also give you the keys of your room. "

I am happy to welcome my first member in my house. She seems to be nice.

_______________๑۩۞۩๑_______________

--------------------------------
"Chaque personne qu'on s'autorise à aimer, est quelqu'un qu'on prend le risque de perdre" ~ Essaie de garder cette sensation. Parce que si tu la laisses s'en aller... — Skin.

Sujet: Re: Let me see you for the first time [ANN]

Lun 5 Sep - 16:34
---
---
Charlotte is always nervous when she mets someone for the first time. It's strange to say, but she thinks everybody want to kill her or hurt her. Yes, she's little paranoiac but it's not her fault. Yes, you can thanks the TV shows about murder. But in front of the blonde woman, Charlotte feels confident. Her owner seems to be so nice. Kitty enters in the house, following Ann.

- It's a really pretty house. I follow you.

Totally british. Charlotte knows already she will love to be here. Going upstair with Ann, Kitty looks all around her. Charlotte gives a smille to Ann when she proposes to putt her luggage in the room. Looking around, she can't help to stop smiling.

- Thank you to open your house to me. I need to change my mind and this city it's perfect to that. Can I visit the house with your help ?

After all, even she will pass a lot of time in her room, she needs to know the rest of the house.
Please call me Madam Mayor

What about me
I arrived in Faithlorn on

:
07/06/2015
I'm currently living in

:
Manchester, I just left Faithlorn where I was the mayor to be the new mayor of this city.
NAME ≈
Edenfield.
SURNAME(S) ≈
Agatha Mary Elsa.
AGE ≈
57 ans.
BIRTH PLACE ≈
Cambridge.
MARITAL STATUE ≈
Divorcée.
JOB/STUDIES ≈
Maire de Manchester.
SEXUAL PREFERENCES ≈
hétéro.
GROUP IN THE FORUM ≈
Administrators.
WHAT I LOOK LIKE ≈
Meryl Streep.
Credit(s)

:
(c) Piichou, Tumblr
My other Faces

:
Adhira Kmahil, Lizbeth & Sylvia Hodgson

Sujet: Re: Let me see you for the first time [ANN]

Sam 17 Sep - 16:05
---
---
Archivage du RP: Suppression de l'un des personnages
_______________๑۩۞۩๑_______________

--------------------------------
๑۩۞۩๑
WOMAN IN A MEN'S WORLD ๑۩۞۩๑
I left my job as mayor in Faithlorn and began a new life in Manchester.
Don't worry, I will be the best mayor in this city since many years.

Sujet: Re: Let me see you for the first time [ANN]

---
---