I am the Queen of England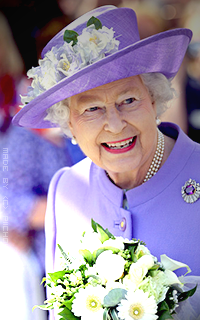 What about me
I arrived in Faithlorn on

:
21/03/2015
I'm currently living in

:
the United Kingdom, more precisely in England
"Welcome to Britain new kitty. I'm the Queen of England, Elizabeth II. You probably already know my name and who I am. Now it's your story that you need to write. Good luck in your new country !"
"Bienvenue en Angleterre petit chaton. Je suis Elizabeth II la reine d'Angleterre. Tu as sans doute déjà entendu parlé de mon nom et de qui je suis mais maintenant c'est ta propre histoire que tu dois écrire. Bonne chance dans ton nouveau pays !"

Sujet: Saint Patrick's Day

Mar 18 Oct - 22:11
---
---
Saint Patrick's Day
Venez fêter la Saint Patrick avec les irlandais
RP commun




London, since 2002, has had an annual St Patrick's Day parade which takes place on weekends around the 17th, usually in Trafalgar Square. In 2008 the water in the Trafalgar Square fountains was dyed green, it will happen again this day on the forum. The weekend of the annual parade for this Saint Patrick's day is planned
from Thursday, 17th to Sunday, 20th
. During this period, there will be parades, Irish culture into pubs and restaurants, Irish movies, music ... You're all invited to celebrate the Irish culture in London and Manchester. Have fun !
How to participate?
It's really simple. You can open a new subject with whoever you want or participate into one the common RP opened by Her Majesty.