I am the Queen of England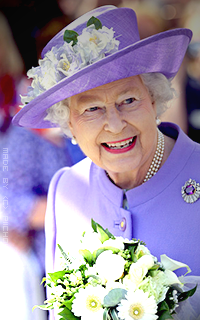 What about me
I arrived in Faithlorn on

:
21/03/2015
I'm currently living in

:
the United Kingdom, more precisely in England
"Welcome to Britain new kitty. I'm the Queen of England, Elizabeth II. You probably already know my name and who I am. Now it's your story that you need to write. Good luck in your new country !"
"Bienvenue en Angleterre petit chaton. Je suis Elizabeth II la reine d'Angleterre. Tu as sans doute déjà entendu parlé de mon nom et de qui je suis mais maintenant c'est ta propre histoire que tu dois écrire. Bonne chance dans ton nouveau pays !"

Sujet: [Common RP] Saint Patrick's Parade

Mar 18 Oct - 23:06
---
---
Saint Patrick's Parade
Bienvenue à la parade de la Saint Patrick
RP commun




London, since 2002, has had an annual St Patrick's Day parade which takes place on weekends around the 17th, usually in Trafalgar Square. This year the parade is planned on the Saturday, 19th March at 3 p.m. Of course, the dress code is All in GREEN and Irish colors !
How to participate?
This subject is a common RP. You can post into it without any authorization. Everybody can post here as you're validated of course. Please, post into your message a in and out to say when you enter the action and when you leave it. Thank you and have fun !
If you go "IN":
Code:

[color=#ff9933][b]I'm arriving ► IN[/b][/color]
If you go "OUT":
Code:

[color=#993300][b]I'm leaving ► OUT[/b][/color]