I'm a Hodgson's Family guest

What about me
I arrived in Faithlorn on

:
20/11/2016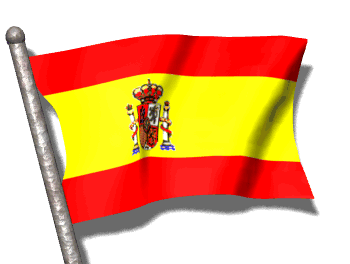 Sujet: Re: Where Am I living now? # Private rp with Wu Yu Jin

Dim 14 Mai - 20:04
---
---
Where Am I living now?
/ Private rp with Wu Yu Jin /
There's more and more people on the place. I try to stay near Yu Jin. It's not always an easy task. Sometime somebody cross us, stopping our discussion. I realize that he should be disappointed by my request. I bite my lips.  He doesn't give me an answer bu he doesn't reproaching it to me too. He makes a comparison with french food.

-#French food is very tasty. It's different but we can find some things very delicious here too.

I don't add something about trying the fish and ships. He doesn't give me an answer to my invitation. I don't want to make a mistake.

-#Do you have some friends or family in France?

I try to guess who is hidden behind the world "they". He tells me that his foster family is not waiting for him. He finally gives me a positive answer. I smile.

-#I was hoping not to have make a mistake. Same for me my foster family is not waiting for me. We can go!

I'm not so anxious anymore. I smile more. He says that he never loose.

-#We will see that Mister Yu Jin.

He seems to feel bad at the idea of my moving. It will be strange for me too. I don't know anybody in Manchester. That's why I'm asking myself to stay in Faithlorn. I have only few months to study before to end my studies.

-#I haven't take my decision. I can buy a car and drive each day.

He's sweet. I kissed him on his cheek.

-#You're sweet Yu Jin. It will be strange for me too, you know?

He asks me what I will studying in Manchester. It's my passion and an international one.

-#Literary, I'm studying literary. It's my last year.

We finally speaks about Erasmus. I'm surprised about what he is saying. I try to imagine my life without youtube, social networks and others things.

-#Really? You can use my smartphone if you want. I bought a local one. I'm in awe, I can't live without it.

He explains how is studying in China. This competition doesn't surprise me.

-#Studying at home is not so easy. Don't be so stressful it's different here. Are you studying in Faithlorn?

We speaks about our foster family. I feel like in Spain with the Hodgson because it's not strange for me to treat strangers as a family member. I'm not sure that it's the same for my new friend.

-#What's about you, do you feel good at Wellington's house?


He's hoping to visit Spain one day. I keep Spain in my hearth. It's a pleasure to speaks about my country.

-#I think that I will came back to Spain to see my family during the summer. You can come with me if you want. I prevent you, you will be treated as a member of our family. It's not something strange in Spain.

In fact I should have some problems with my mum who's still trying to find me a Spanish husband but I don't care. It's one of the reason who makes me choose England. If she thinks that Yu Jin is my boyfriend. It should be a funny mess. He asks me to join the place I saw earlier.

-#Follow me Mister Yu Jin, Let's try this Fish and chips.

It's not a bad thing to escape this noise. I retrace my steps. I should be sure to find the vendor like this. We walk during some minutes. I try to stay near him but there's lot of people. We finally arrive near the vendor. It's early. There's not lot of people for now.

-#Hello, may I have both fish and chips and a bottle of water please.

I let Yu Jin ask for what he want to drink. We're now waiting for our command. I'm hungry. It smells good.

Piichou (c) 2015 -
_______________๑۩۞۩๑_______________

--------------------------------
Spain, my country

A good beginning, makes a good ending.
I leave Spain to discover another part of the world. I arrives in Faithlorn. I'm a student in literary.•°¤ Mags.
I'm a Wellington's Family guest

What about me
I arrived in Faithlorn on

:
08/02/2017
I'm currently living in

:
England

Sujet: Re: Where Am I living now? # Private rp with Wu Yu Jin

Mar 16 Mai - 1:40
---
---
"I'm sure we can." He said, smiling at her. He had heard lots of good things about international food, from people who once went there, be it for business reasons or for the sake of tourism. Discovering all those things had been on Yu Jin's bucket list for years. "No, I know no one living there. I come from a rather small village in China. I have to travel a long way even to travel in the capital, Beijing." He admitted, realizing how things were different regarding that as well. "I only know people who have travelled a lot."

His own family encouraged him to live the country and try to fly by himself. It was not an easy task for him to do, since the culture and the world perspective was totally different depending on the place you came from. Coming to England was the first step of a long journey. A journey that could, if he was not mistaking, lead him to better tomorrows. He wanted to be free from his homeland. However, living abroad was not as simple as he had thought it would be. He had to cope with different problems, to deal with linguistics and idioms which were harder to understand than some of their ideograms. Yet, he wanted to keep faith in himself and in his capacity.

"Won't the road be too long if you drive every day?" He asked, puzzled at her idea. He looked at her as she stepped forward, then pulled back from two steps, looking at her with big eyes. "Is it… normal to do so?" That kind of contacts were not that usual where he came from. It was often reserved for close acquaintances, if not for family members. Sometimes, it was totally unusual. After recovering from the unsettling event, he resumed his talk and asked her what she wanted to study.

"Literary?" He furrowed his brows and tried to understand. "You mean Literature, right?" Of that he was not sure, but it was most probable. "Studying books, old texts, authors and so on?" It seemed a bit strange to him. "Don't worry, I bought a local one too." He answered as she proposed him to use hers. "I've did it at once when I arrived."

At her question, he shook his head. "No. Actually, I'd like to study in London, when time comes." The capital was really attracting to him. He was like a child waiting for Santa, even though Santa was not part of his local culture. "I feel perfectly fine at their house. They're all really nice and the other foreigners are too!"

He listened to her and nodded his head hearing her proposal. "I'll see if I can afford this." And as they were heading for a place to eat fish and chips, he followed her step by step, hoping she would remember the way. "I hope they also sell beer there!" He said, as they reached the place. It was packed with people, but they could find a table, if they looked well. [b] "Well, where should we sit?"

Sujet: Re: Where Am I living now? # Private rp with Wu Yu Jin

---
---