God save the Queen

What about me
I arrived in Faithlorn on

:
09/08/2015
I'm currently living in

:
Manchester, but I still have my parents living in the little town of Faithlorn.
All you need to know about me
29 y.o., I'm a woman who lives in Manchester (and a little bit in Faithlorn when I visit my mother). I'm an University Professor and also a young writer. I don't have any man in my life and I'm proud of it. When you see how ended the love story of my parents ... I prefer to remain alone. I'm kind of teas, english black ones are my favorites. I don't add any milk into my cup of tea, I prefer sugar.
Credit(s)

:
Made by (c) Piichou - 2015
My other Faces

:
Adhira Kmahil, Agatha Edenfield et Sylvia Hodgson

Sujet: A walk in Manchester's streets - (Logan)

Ven 9 Juin - 23:28
---
---
A walk in Manchester's streets - (Logan)
RP privé avec Logan Brooks
We finally left the celebration of the arrival of the new Manchester's mayor. Logan accepted to have a walk around in Manchester. I proposed to buy something to it before walking and we started by this. After having parked the car, we walked a little bit in order to find a food truck. We each ordered whatever we wanted, waited for our food, took it and started to walk around. We were near the cathedral.

- « I prefer this atmosphere for tonight, it's more peaceful. » 

I was walking next to mister Brooks but didn't touch him for the moment. I went in front of him and turn around to face him but I was continuing walking.

- « I like this city but only by night. It's a really beautiful one. » 

I had the food into my hands. I chose something like fish and chips but with some meat because I disliked fish. I started to eat it. Logan was beautiful and I felt really lucky to be with such a man for this evening.
Piichou (c) 2015 -
_______________๑۩۞۩๑_______________

--------------------------------
I'm a writer. I love creating universes and
stories about whatever I imagine.
Please call me Mister Mayor

What about me
I arrived in Faithlorn on

:
07/06/2015
I'm currently living in

:
Faithlorn
# My relationships : #
My name is Logan Brooks. I'm Faithlorn's mayor. I want to introduce my relationships. If you want to know more please look my links topic.
# My family #
- My Daughter : Grace Mary Brooks -
- My ex-wife: Katie T. Boyd -
- My brother: Jack Brooks -
- My father : John Brooks -
- My future wife xD Lizbeth Hodgson -
- My future mother in law Sylvia Hodgson -
# My friends #
-A very good friend, Agatha Edenfield
- Un ami, Philip Dyers -
# My enemies #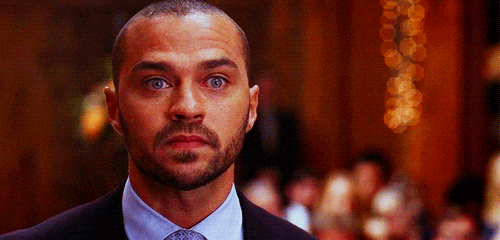 Ethan Fawkes
# Other relationships #
- A young I host in Faithlorn, Koon Lee Lyn -
All things come to him who waits!
My other Faces

:
Juliet Wellington - Rowan T. Winstons - John Brooks - Audrey Duval

Sujet: Re: A walk in Manchester's streets - (Logan)

Dim 11 Juin - 21:08
---
---
A walk in Manchester's streets
Private rp with Lizbeth Hodgson
Why people are always surprised to discover that I'm a biker. I was always driving it in Edinburgh. In fact I'm using my car since my arrival because it seems to be more professional here. Roads are not so cool to practice in motorbike than in Edinburgh. I'm so happy about this idea of a motorbike trip with Lizbeth. We leave the reception with my car.

-"So let's go to the city center."

I drive to the city center of Manchester following her advice. She choose where we are going. I park the car in an underground car Park. We leave the car and walk a while to found a food truck. I didn't spend lot of time in Manchester except for professional meetings. I order a fish and chips and a beer. I try to recognize where we are and suddenly see the direction of the cathedral. I pay for my food and offer her drink. I think she's could reproach it to me if I pay for all. She tells me that she prefers this atmosphere. I'm thinking to our last meeting before to concentrate on my fish and chips again. I have some big eyes when I saw it. It's a very biggest one. I will not be hungry anymore after it. It's a good thing that I haven't eat anything at lunch. I put the beer in a pocket and my fish and chips in it's corner in one hand. I know now that we are near the cathedral.

-"Nice, I don't know this part of Manchester. You're right it's a peaceful atmosphere."

I just want to touch her and take her hand in mine. I'm patient. In fact she will test my nerves. I'm happy to be with her. No more noise around us. No more journalists too. This is a good thing. We were walking together. I'm eating some chips and also start to eat my fish before we walk. The corner is too small or the fish too big. It's a point of view. She says that she loves this city by night. She's walking. I have a look behind her hoping there's no problem on our way.

-"This city is beautiful by night. I'm happy to discover it with you."

I'm thinking to stop walking right now and take her in my arms. I am thinking to our last kiss since the party starts. I take another chips and start to eat it.

Piichou (c) 2015 -
_______________๑۩۞۩๑_______________

--------------------------------
In too much discourse, truth is lost.
Welcome to Faithlorn !
Spare the rod and spoil the child
Spoiler: