I am the Queen of England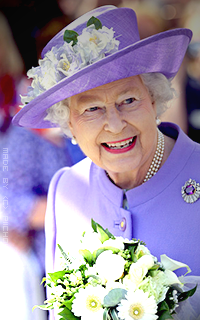 What about me
I arrived in Faithlorn on

:
21/03/2015
I'm currently living in

:
the United Kingdom, more precisely in England
"Welcome to Britain new kitty. I'm the Queen of England, Elizabeth II. You probably already know my name and who I am. Now it's your story that you need to write. Good luck in your new country !"
"Bienvenue en Angleterre petit chaton. Je suis Elizabeth II la reine d'Angleterre. Tu as sans doute déjà entendu parlé de mon nom et de qui je suis mais maintenant c'est ta propre histoire que tu dois écrire. Bonne chance dans ton nouveau pays !"

Sujet: Description de la Gare

Dim 13 Sep - 23:59
---
---
King's Cross Station
Quartier de King's Cross et Gare principale

La gare de King's Cross (King's Cross Station en anglais) est située dans le quartier de King's Cross au nord-est de Londres. King's Cross est le terminus sud de la East Coast Main Line qui dessert les villes de l'Ecosse (dont Édimbourg, Aberdeen, Dundee et Inverness), de l'Angleterre du Nord-Est (dont Newcastle upon Tyne, Durham, Darlington et Sunderland), de la Yorkshire et Humber (dont Leeds, York et Doncaster), des Midlands de l'Est (dont Grantham et Lincoln) et de l'Angleterre de l'Est (dont Peterborough, Stevenage, Cambridge et Ely).
Wikipedia & Piichou (c) 2015 -